RECREATIONAL SWEDISH MASSAGE
About Schwedish Dog Massage
During recreational therapy, we utilize classical Swedish massage techniques. The effectiveness of the treatment relies on the direction, strength, and speed of the applied movements.
Swedish massage serves not only as a therapeutic treatment but also as a recommended option for anyone looking to provide their healthy pets with passive pampering, either occasionally or regularly. It proves excellent for maintaining both mental and physical well-being, preventing or slowing down joint discomfort associated with aging. Regular application of Swedish massage helps maintain joint flexibility, slows down muscle atrophy, prevents the shortening of muscles and tendons, and softens flattened muscles.
Effects
Recreational Swedish massage offers various quality-of-life improving effects, including:
Regeneration and Refreshment: It revitalizes and rejuvenates the body and mind.

Stress and Anxiety Relief: It helps to alleviate stress and reduce feelings of anxiety.

Analgesic Effect: The massage can act as a pain reliever, reducing discomfort.

Improved Blood Circulation: It enhances blood flow throughout the body.

Enhanced Lymphatic System: The massage positively impacts the condition of the lymphatic system.

Performance Boost: It can lead to improved physical and mental performance.

Reduced Muscle Atrophy and Stiffness: The massage helps in maintaining muscle strength and flexibility as the body ages.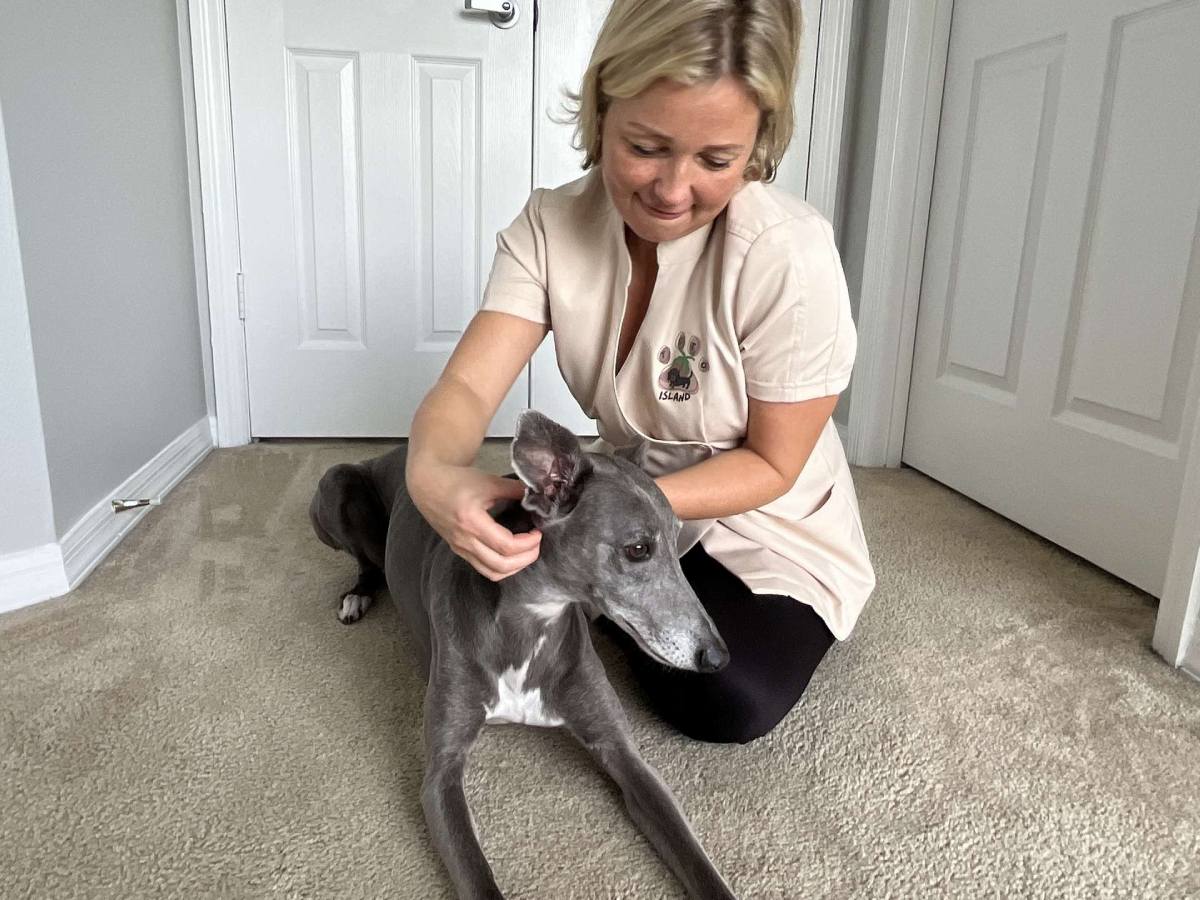 Delaying the onset of dysplasia
Metabolism is accelerated
➡️ mood is improved
➡️ energy balance is restored
➡️ production of synovial fluid is activated
➡️ thus avoiding or delaying the development of dysplasia in genetically predisposed dogs.
When to choose a Swedish dog recreational massage?
Excellent choice for a dog's birthday!
I particularly recommend it before and after long journeys as it has a calming effect on the nervous system.
For puppies with calm temperaments and a love for pampering, who are willing to undergo a 40-minute massage with various techniques, this can be a delightful treat.
In the case of healthy dogs over the age of 9 years, it is advisable to schedule 1-2 regular massages per month. This helps to prevent age-related pain and promotes their overall well-being.
Additionally, for dogs that may not be getting enough exercise, leading to potential issues like obesity and digestive problems, Swedish massage can be a beneficial addition. It can help counteract lethargy, moodiness, and even depression, improving their physical and emotional state.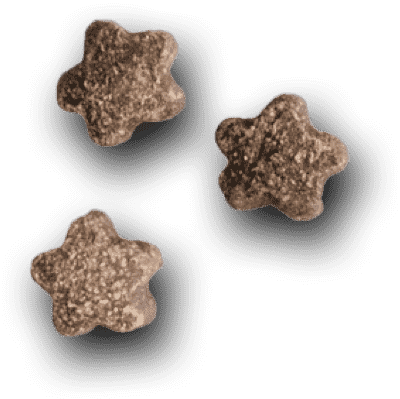 Relaxing and strengthening massage
The relaxing massage offers analgesic and muscle tonic effects, effectively easing stiff muscles and calming fearful dogs due to its soothing impact on the nervous system.
 On the other hand, the strengthening massage has a tonic effect by increasing muscle tone and stimulating nerve pathways. This makes it an excellent therapy for conditions like limp paralysis or reflex failure.
 Many people have experienced massages for themselves, whether for relaxation at a spa or for more intense treatment after an accident or injury. Canine and feline massages are quite similar, but without the use of oils and lotions. Veterinarians often recommend pet massages after conducting a thorough examination to ensure it is safe for the animal.
 Overall, massage therapy can be a beneficial and effective way to promote the well-being and health of our beloved pets.
"Spot is 9 years old, and although he is not currently showing any significant mobility difficulties or pain, I know that old age joint disease can slowly set in, so Petra visits us a few times a month to keep him exercised. Spot really enjoys it and after the sessions he visibly has more energy. I want to keep him in good health as long as possible, so we will definitely continue his treatment. She and Spot seem to love each other."

"My Meck doggy had knee surgery years ago. He recovered nicely, but the doctors told me that the problem could return at any time, so I had to be very careful and watchful. Try to maintain this condition with regular exercise. I found Petra, who massages him regularly and works on him with different gymnastic exercises to strengthen his muscles - maintain his stamina, so he's in amazing shape Meck as a youngster. I would recommend her to all dog owners, she is skilful and understands the language of dogs!"
"I had realized that my dog is limbing so I took her to the vet who said start of arthritis and her joints were tight. ...then I started surfing the net and regular massage was recommended everywhere. Then I heard about Petra, so I went to see her. My loved one really enjoys her treatments, she starts with a kiss and she loves every session. She is in great shape now ...."
"Me and Pepper always look forward to meeting Petra. Pepper is a perfectly healthy, perfectly fit large poodle dog who needs lots of exercise. Even though he walks several times a day, he never runs out of energy, so Petra visits us 1x a week with her balance equipment to strengthen his skills during an intense workout. She always looks forward to the next session."
"I have heard a lot of good things about Petra from people I know, so I decided to give it a try. Because of my job, Luna is at home a lot, she doesn't get much high intensity exercise and is a bit overweight. The doctor says that with this lifestyle, she is likely to develop joint pains prematurely. She and Petra are doing a variety of treatments, which she does with great enthusiasm, always giving her a big kiss when she sees her... I'm glad that my partner and I found her, Luna's condition has obviously changed a lot."
"Petra is an excellent dog masseuse and has a super sense of finding a voice with dogs. I am very grateful to her for helping my dog. She had a severe knee sprain that had to be medically reset. She was in severe pain for a while holding her leg up, she could not put it down. She's walking on it now, use that blade. I'm sure I'll be inviting Petra for birthday massages after the treatment is over:) I sincerely recommend her to everyone."
MY DOG NEEDS A DOG MASSEUR
How to spot when you need a dog musher!
For her birthday 😊

Before and after high-intensity sports

Before and after longer and more stressful trips

The first thing that may be immediately apparent when you notice any kind of musculoskeletal abnormality in your dog. In this case, please consult a vet before anything else, as there may be compensation in their movement due to internal organ disorders!

Post-operatively or instead of surgery prescribed by a doctor: rehabilitation, exercise, treatment
If you notice any signs of musculoskeletal issues or need assistance with your dog's recovery, don't hesitate to seek the expertise of a dog musher! They can provide valuable care and support to ensure your dog's well-being.
Call me when the dog's behaviour is out of the ordinary:
Here are some specific signs and conditions to look out for:
Mood swings and discouragement

Slow metabolism

Joint pain in old age or to prevent it

Other pains

Muscle atrophy and stiffness

Limping, nodding, posterior droop, stiff neck posture

Difficulty standing up, going up and down stairs, or jumping on and off sofas

To accelerate the healing of scars, wounds, and stitches

Bone fractures

Injuries or strains to ligaments

Gingivitis

Hematoma

Insomnia
If you notice anything else that seems abnormal or concerning with your dog's behavior or health, please let me know, and I will be in touch to discuss further and provide assistance.
Book an appointment for a dog massage
Address
24206 Harbour Vista Circle
Saint Augustine, Fl 32080
Pamper Your Pup with a Massage!