Toto Island
Dog Massage Therapy
Pamper Your Pup with a Massage
The origins and benefits of dog massage
Massage is as old as humankind, and it has been practiced in many ancient cultures. Our ancestors believed that massage therapy, whether through touch, yoga, or acupuncture, could heal a body subjected to energetic blockages. Dog massage therapy also traces its roots back to ancient times, as depicted in Egyptian hieroglyphics of animal healers.
What is a dog massage?
A dog massage is a practical technique that aims to enhance both the mental and physical health of dogs by targeting the muscles, connective tissues, nerves, and internal organs. Through a series of actions employing various techniques, it promotes healing from illnesses, improves mood, and provides a great way to pamper your beloved puppy.
While canine massage shares similarities with human massage, it is essential to consider the anatomical differences. Therefore, the etiological background must be taken into account when designing a treatment plan.
Types of dog massage according to the purpose of the treatments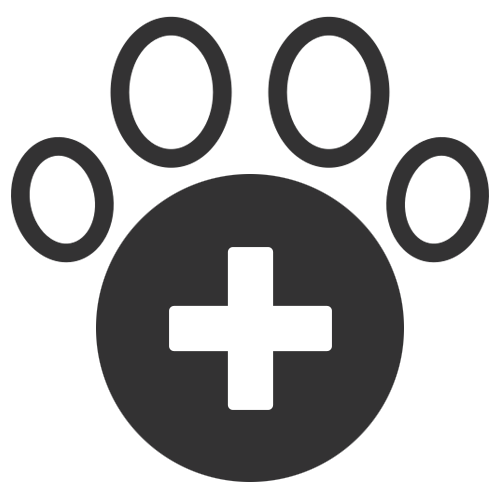 MEDICAL
Rehabilitation, laser treatment for dogs, thai massage, reiki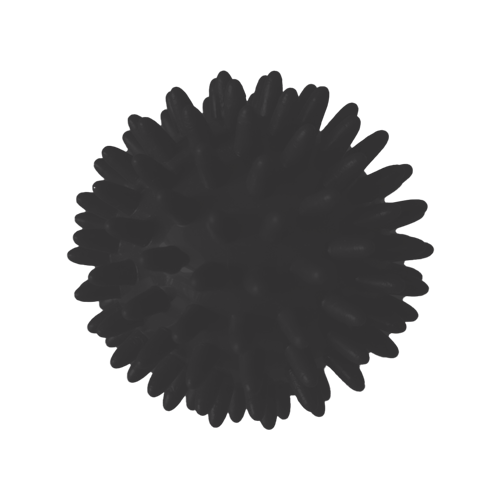 CONTROLLING
Swedish massage, dog fitness, thai massage.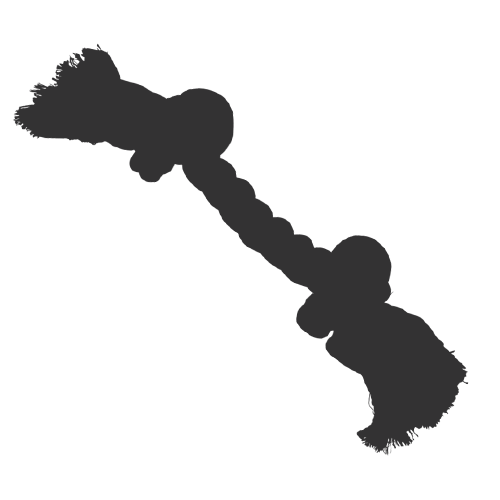 Even though there is a higher demand for preventative treatment, and a wide range of tools (X-rays, MRI, ultrasound) allows a thorough examination, we still tend to take our pets to the clinic only when something goes wrong.
Most irreversible processes develop mainly in relation to orthopedic and neurological cases. The more compensation the dog's body is forced to make, the more pain it is in. Thus, it is crucial to monitor your dog's condition. It is always worth preventing and reversing the process at the very beginning.
Diagnosis and treatment plans for dogs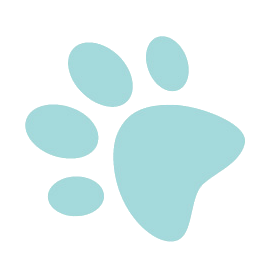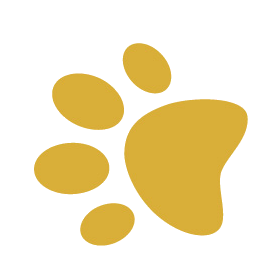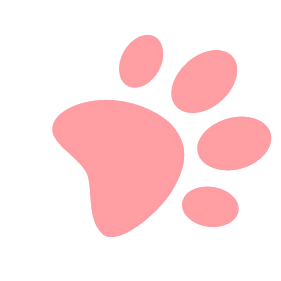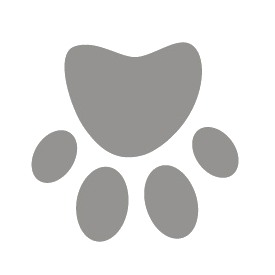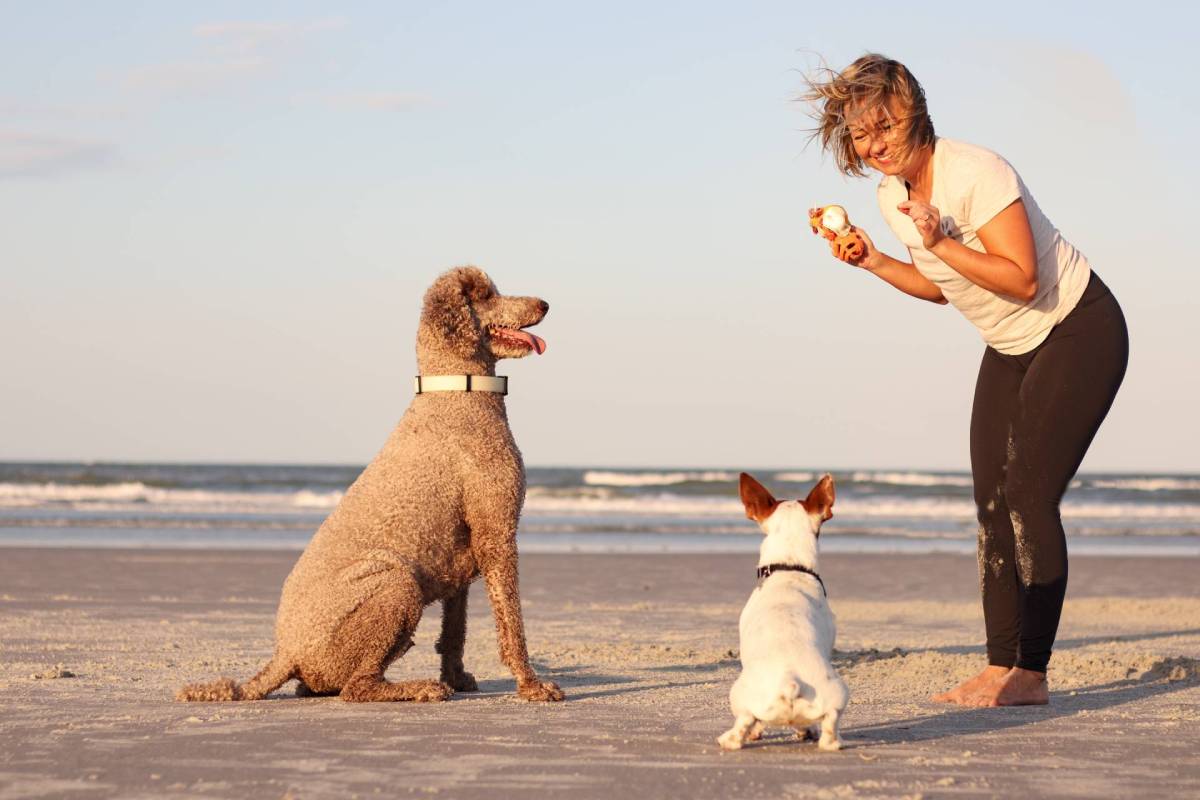 When to use dog massage?
Ask for a dog massage treatment if you notice any abnormalities in your dog's movement!
Over time, just like humans, dogs also develop various ailments, discomfort, and age-related pain, for which massage is an excellent remedy:
Arthoris

Arthritis

Slowing of blood circulation

Digestive-metabolic difficulties

Muscle atrophy, shortening of tendons

Calcification of bones, joints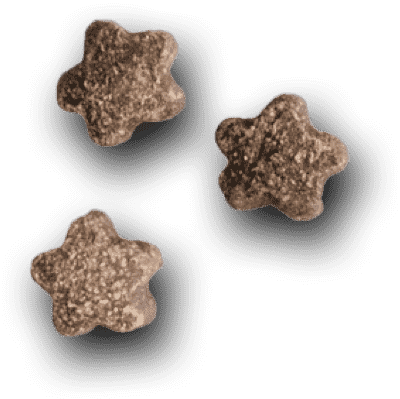 There are several types of dog massage treatments that target specific areas, offering a wide range of beneficial effects:
Metabolism/cell metabolism stimulant

Body regenerating effect

Detoxifying effect

Stabilization of blood and lymphatic circulation

Improvement of breathing

Positive effect on the nervous system

Stimulation of the functioning of internal organs

Assistance in muscle and joint function

Enhancement of well-being

Expected behavioral improvement, achieved by reducing stress levels.
Making aggressive dogs more manageable
Both shy and aggressive dogs can be better managed with massage treatments. The effects of massage on the nervous system and the stimulation of peripheral nerves can also help dogs suffering from grief, abuse, or feelings of abandonment.
Faster healing with dog massage
Dog massage is not only excellent for prevention, stabilization, or pain relief for existing problems but also accelerates the healing process. Like any treatment, it may take a few sessions for the dog to respond. However, in general, dogs' bodies respond four times faster to these treatments, resulting in four times faster healing.
Just like the feeling of a nice relaxing massage or a great workout when your body is flooded with oxygenated blood and you feel renewed from head to toe, dogs experience the same sensation! But their bodies react to it four times faster. Cellular metabolism speeds up, and we get back a happier pup.
Holistic dog massage
As a canine masseur, I provide various types of treatments that are specifically tailored to each dog's character, ailments, or individual body responses, regardless of their size.
Schedule an appointment for your beloved pet today!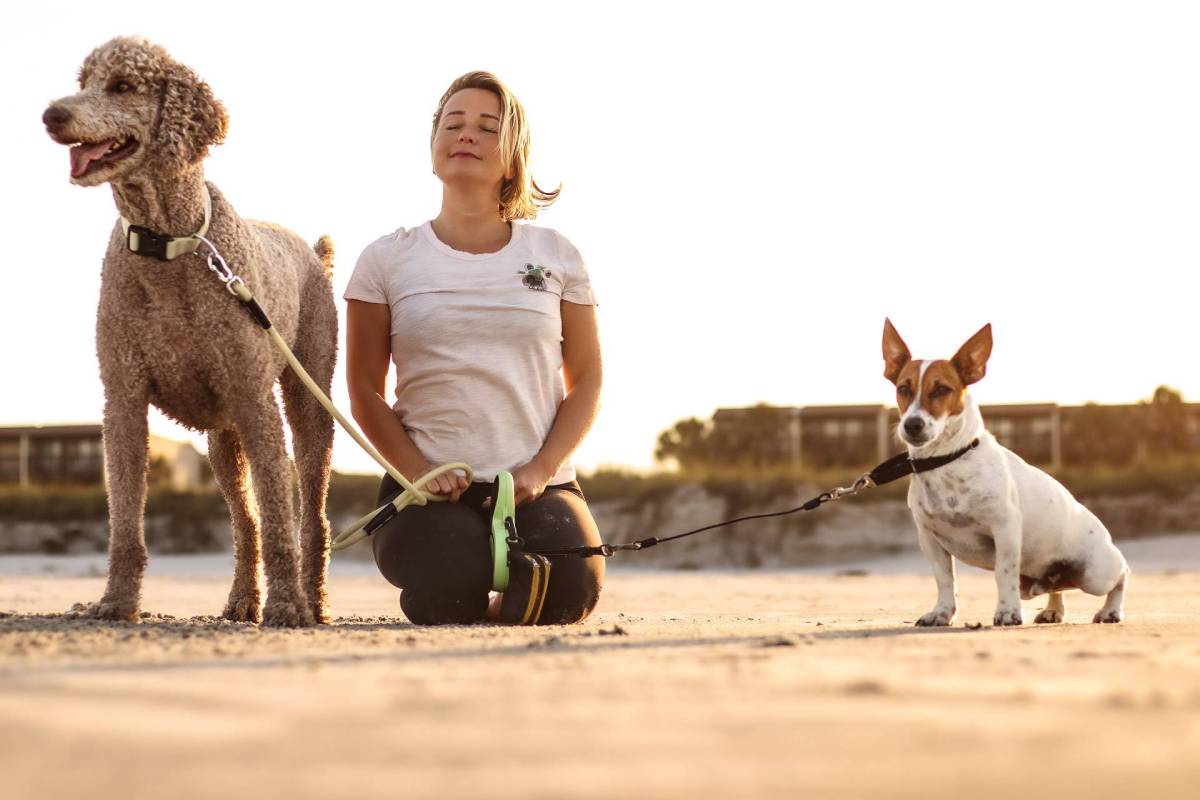 Canine kinesitherapy
When designing the exercise therapy, I create personalized exercise programs based on the dog's anatomical, physiological, and biomechanical history.
In addition to regular massage, I incorporate movement therapy. During rehabilitation, it helps dogs regain normal movement abilities, and in fitness, it increases their strength. It is also an excellent stimulating exercise for athletic dogs.
The frequency of movement therapy depends on the type of disease. For example, when treating recovery from surgery, paralysis, or long-standing lameness, the treatment is completed when the patient returns to normal, and no further regular therapy is needed. However, one-on-one sessions at various intervals are recommended to maintain the level thereafter. If the dog has inoperable genetic or age-related conditions such as dysplasia or spondylosis, ongoing treatment will be necessary to maintain the level and relieve pain.
Unfortunately, many dogs are affected by various hereditary musculoskeletal disorders, with the most common being hip and elbow dysplasia. These conditions can cause significant pain over time. Early treatment during the development stages helps delay the process, and late treatments can alleviate pain and help maintain muscle tone.
Spinal problems and movement therapy
In long-type dogs, such as dachshunds, various spinal problems, like herniated discs, are common. Early treatments help strengthen the back muscles, and in the event of a hernia or paralysis, their bodies will respond better to therapy, increasing the likelihood of them being able to stand again.
Contraindications
Exclusions from some treatments, please let me know if any of these apply:
Feverish state

Cancer (daganate)

Pregnancy, breastfeeding

Inflammation

Open wound, infections, skin diseases

Heart problems

Circulatory problems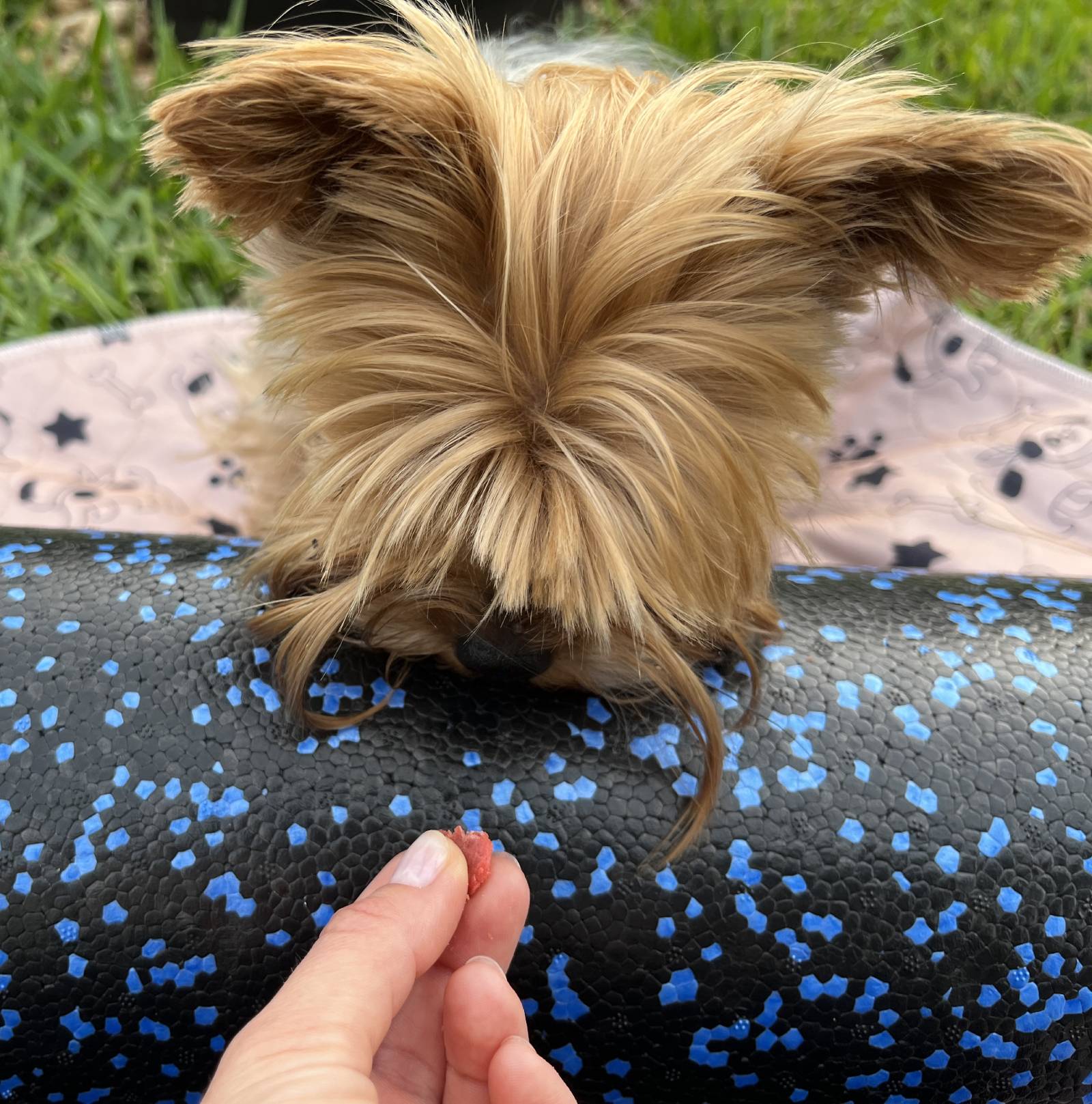 Dear Pet Owner! If I am unable to answer your call during a treatment, please:
Make an appointment by filling out our Book an Appointment form.

Send me an email or leave me a voicemail, and I will get back to you as soon as possible.
Thank you for your understanding.
Things to know before you go:
I offer rehabilitation canine massage as a supplemental treatment therapy, but only in cooperation with a veterinarian after a complete medical diagnosis has been conducted.

Please understand that during the first treatment, your furry loved one may not be as receptive and enthusiastic as you would like. This is normal, as your dog's reaction depends on temperament, lifestyle, and especially their pain level and previous experiences. After about two to three treatments, most dogs become accustomed to massage and may even come to enjoy it 😊. From performing passive treatments to incorporating more active dog massage techniques, I can provide pain relief for dogs and set your dog on the road to recovery.

It is essential to pay attention to and communicate any behavioral changes or symptoms your dog may exhibit after each treatment.

If you notice any changes in movement and coordination, please consult a veterinarian first for a professional opinion before seeking therapeutic services. Internal organ diseases can cause musculoskeletal disorders, so please bring all relevant medical information with you to your first visit.
Please bring your dog on an empty stomach, with no food two hours before and after the treatment.

Occasionally, I may give a 5–10-minute series of movements as daily homework, which you will need to help your dog complete every day to ensure a fast recovery.

Please carefully read through the Contraindications section. Disregarding symptoms or medical conditions may have serious consequences.

As an in-home dog massage therapist, dogs usually feel more comfortable in familiar environments, making them easier to work with in their own homes.

Make sure you can always take the dog for a short walk after the treatment. During the walk, their body will be detoxified, and you should ensure that your dog has an adequate supply of clean, fresh water after the treatment.
Thank you for choosing my services, and I look forward to assisting your furry companion in their recovery journey!
"Spot is 9 years old, and although he is not currently showing any significant mobility difficulties or pain, I know that old age joint disease can slowly set in, so Petra visits us a few times a month to keep him exercised. Spot really enjoys it and after the sessions he visibly has more energy. I want to keep him in good health as long as possible, so we will definitely continue his treatment. She and Spot seem to love each other."

"My Meck doggy had knee surgery years ago. He recovered nicely, but the doctors told me that the problem could return at any time, so I had to be very careful and watchful. Try to maintain this condition with regular exercise. I found Petra, who massages him regularly and works on him with different gymnastic exercises to strengthen his muscles - maintain his stamina, so he's in amazing shape Meck as a youngster. I would recommend her to all dog owners, she is skilful and understands the language of dogs!"
"I had realized that my dog is limbing so I took her to the vet who said start of arthritis and her joints were tight. ...then I started surfing the net and regular massage was recommended everywhere. Then I heard about Petra, so I went to see her. My loved one really enjoys her treatments, she starts with a kiss and she loves every session. She is in great shape now ...."
"Me and Pepper always look forward to meeting Petra. Pepper is a perfectly healthy, perfectly fit large poodle dog who needs lots of exercise. Even though he walks several times a day, he never runs out of energy, so Petra visits us 1x a week with her balance equipment to strengthen his skills during an intense workout. She always looks forward to the next session."
"I have heard a lot of good things about Petra from people I know, so I decided to give it a try. Because of my job, Luna is at home a lot, she doesn't get much high intensity exercise and is a bit overweight. The doctor says that with this lifestyle, she is likely to develop joint pains prematurely. She and Petra are doing a variety of treatments, which she does with great enthusiasm, always giving her a big kiss when she sees her... I'm glad that my partner and I found her, Luna's condition has obviously changed a lot."
"Petra is an excellent dog masseuse and has a super sense of finding a voice with dogs. I am very grateful to her for helping my dog. She had a severe knee sprain that had to be medically reset. She was in severe pain for a while holding her leg up, she could not put it down. She's walking on it now, use that blade. I'm sure I'll be inviting Petra for birthday massages after the treatment is over:) I sincerely recommend her to everyone."
MY DOG NEEDS A DOG MASSEUR
How to spot when you need a dog musher!
For her birthday 😊

Before and after high-intensity sports

Before and after longer and more stressful trips

The first thing that may be immediately apparent when you notice any kind of musculoskeletal abnormality in your dog. In this case, please consult a vet before anything else, as there may be compensation in their movement due to internal organ disorders!

Post-operatively or instead of surgery prescribed by a doctor: rehabilitation, exercise, treatment
If you notice any signs of musculoskeletal issues or need assistance with your dog's recovery, don't hesitate to seek the expertise of a dog musher! They can provide valuable care and support to ensure your dog's well-being.
Call me when the dog's behaviour is out of the ordinary:
Here are some specific signs and conditions to look out for:
Mood swings and discouragement

Slow metabolism

Joint pain in old age or to prevent it

Other pains

Muscle atrophy and stiffness

Limping, nodding, posterior droop, stiff neck posture

Difficulty standing up, going up and down stairs, or jumping on and off sofas

To accelerate the healing of scars, wounds, and stitches

Bone fractures

Injuries or strains to ligaments

Gingivitis

Hematoma

Insomnia
If you notice anything else that seems abnormal or concerning with your dog's behavior or health, please let me know, and I will be in touch to discuss further and provide assistance.
Book an appointment for a dog massage
Address
24206 Harbour Vista Circle
Saint Augustine, Fl 32080
Pamper Your Pup with a Massage!